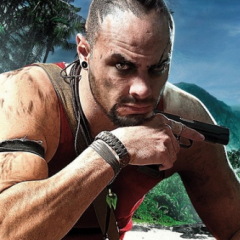 ---
Similar Content

By Psyboy2720

Hi Guys. I'm bran new on this forum so I hope I've posted this the right place. 
I have a two player bartop, set up with two Reyman zero delay usb encoders. 
My question is: How do I wire them up correctly to use them with Hyperspin? 

Right now, the buttons for player 1 and two are wired as shown in the Picture. For player 1, buttons on the front are 9, 10 and 11. 
Hope you Guys can help 🙂 
My Current setup is with a pi, but I'm transitioning to HyperSpin shortly



By AntN

Good morning guys,
I have a friend who has recently bought a 2nd hand machine and it doesn't seem to be working correctly. He asked me to take a look at it as I am more into IT, but my experience with emulators is slim, so i was wondering if someone could help point me in the right direction.
When launching Hyperspin, everything seems to work fine, until a game loads. Then some or all of the buttons stop working. He has 2 x Sanwa joystick with 6 buttons plus credit and player buttons. After reading the initial guide on here i could see that the software version was very old, so i downloaded the latest update files and installed them.
N64 roms are not working at all, it asks for the memory pak, and a lot of the other consoles do not work either, but the Sega Genesis system does, so i am confused and I'm guessing it is a configuration issue more than something being wrong.
Has anyone else had a similar issue please?