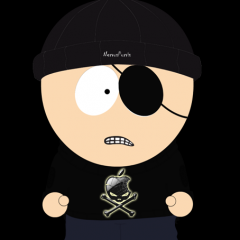 ---
Similar Content

By mamouchka9

Custom marquee collection for PC
For use with Hypermarquee
Anno 1602
Aboslute Drift
Ace Combat Assault Hozizon
Alien Isolation
Age of Empire 2
Age of Empire 2 : The Conquerors
Ape out
Assassin's Credd
Autocross Madness
Alien vs Predator 2
Axiom Verge
Baldur's Gate 2
Ballistic NG
Bajeweled Twist
Beyond Good and Evil
Blue Estate
Broforce
Blaxk & White
Caesar III
Carmageddon
Command & Conquer
Command & Conquer Red Alert 2
Celeste
Chaos Control
Colin Mc Rae Rally 2
Commandos
Commandos 2
Crime Patrol
Crime Patrol 2 : Drug Wars
Counter Strike
Crazy Taxi 3
Cuphead
Dragon Ball FighterZ
Dimension Drive
Dead Cell
Dead Space
Descenders
Desperados
Deus Ex
Diablo
Diablo II
Distance
Dragon's Lair
Doom
Doom II
Doom III
Drifting Lands
Driver
Driver San Francisco
Duck Tales Remastered
Duke Nukem 3D
F1 2017
Fahrenheit
Fallout
Fallout 2
Fast Beat Loop Racer GT
The Forest
Furi
Gorogoa
GP500
Grim Fandango Remastered
Gris
Grand Theft Auto
Grand Theft Auto London 1969
Grand Theft Auto 2
Grand Theft Auto III
Grand Theft Auto Vice City
Grand Theft Auto IV
Grand Theft Auto IV : Episodes From Liberty City
Ghost Of A Tale
Guacamelee
Hitman
Half Life
Hyper Light Drifter
Hollow Knight
Horizon Chase Turbo
Hotline Miami
Hotline Miami 2
Into The Breach
Joe Danger
Jotun
Lego City Undercover
Lemans 24h
Limbo
Max Payne
Max Payne 2
MDK
Midtown Madness
Midtown Madness 2
Minecraft
Mirror's Edge
Micromachines World Series
Mobil 1 Rally Championship
Monkey Island Special Edition
Motocross Madness
Motocross Madness 2
Moto GP 2 
Moto GP 3 
Moto Racer
Moto Racer 2
Moto Racer 3
Mr Shifty
Myst
Neon Drive
Need For Speed III : Hot Pursuit
Need For Speed IV : High Stakes
Need For Speed V : Porsche Unleashed
Need for Speed VI : Hot Pursuit 2
Need for Speed Most Wanted
No Man's Sky
New York Race
Observer
Oddworld Abe's Odyssey
Outrun 2006 : Coast to Coast
Pacman Championship Edition DX
Papers Please
Prince of Persia: The Sands of Time
Quake
Quake 2
Quake 3 Arena
Radikal Bikers
Raiden III
Raiden IV : Overkill
Raiden V Director's Cut
Rayman Legend
Redline Racer
Redout
Resident Evil 2 Remake
Resident Evil 4
Resident EVII. Biohazard
Return to Castle Wolfenstein
Return to the Obra Dinn
Re-Volt
Road Redemption
Roller Coaster Tycoon
Screamer
Screamer 2
Screamer Rally
Sega Rally Revo
Sega Tourning Car Campionship
Serious Sam
Serious Sam II
Sim City 2000
Sim City 3000
Sim City 4
SimCity
The Sims
The Sims 4
Soldier of Fortune
Soldats Inconnus (Valiant Hearts)
Solitaire
Sonic All Stars Racing Transformed
Sonic Mania
Sonic 4 Episode 1
Soul Reaver 2
Space Ace
Spiderman
Spore
Starcraft
Star Wars Dark Forces
Star Wars Rebel Assault
Star Wars Rebel Assault 2
Star Wars Rogue Squadron
Star Wars Jedi Knight II : Jedi Outcast
Star Wars Force Commander
Star Wars Episode 1
Star Wars Episode 1 : Racer
Star Wars : X-Wing Alliance
Street Fighters IV
Strike Suit Zero
Sudden Strike
Superhot
Tetris Ultimate
Theme Hospital
Theme Park
Theme Park World
Tony Hawk Pro Skater 2
Tony Hawk Pro Skater 3
Tony Hawk Pro Skater HD
The Binding of Isaac
The Nomad Soul
Titan Soul
Tomb Raider
Tomb Raider II
Tomb Raider III
Trackmania Turbo
Trickstyle
Turok
Unreal Tournament
Unreal Tournament 2004
Urban trial Freestyle
Versailles : Complot à la cour du Roi Soleil
V-Rally
Virtua Tennis 4
Warcraft
Warcraft II
Warcraft III
Warcraft III : Frozen World
Western 1849 Reloaded
Wipeout
Wolfenstein 3D
WonderBoy
Worms Armageddon
Xiizeal
 
 


By mamouchka9

Custom marquee collection for Sega Megadrive/Genesis
For use with Hypermarquee
- Adventures of Batman & Robin
- Aladdin
- Comix Zone
- Death and Return of Superman
- Dragon Ball Z: l'appel du destin
- Justice League Task Forces
- The Lion King
- Quackshot
- Ristar
- Dr Robotnik Mean Bean Machine
- Sonic The Hedgehog
- Sonic The Hedgehog 2
- Sonic The Hedgehog 3
- Streets of Rage
- Streets of Rage 2
- Streets of Rage 3
- X-Men 2 : Clone war
 


By Antos

Hyper Marquee is a software to extend the display of game artworks, videos, text and HS Themes.
Testers are welcome to bring comments and report bugs on the Hyperspin Web Site. Comments will certainly contribute to make this application better (some features are still very primitive). I have put a good amount of time, passion and fun developing it, and I hope that you will enjoy using it as much I enjoyed developing this.
Hyper Marquee works best with (EDS) Event Dispatch System
    !!! MAME HQ Marquee Arts !!!
   Speech with Hyper Marquee (Tutorial & useful files)
********************************
DOWNLOAD: https://1drv.ms/f/s!Agk4mB5EbfOGhnPPoot0ymchQwqG
********************************
NEWS UPDATE - 2017/04/12 The version 0.4.16 is now available for download. (this is a beta evaluation version for testers only)
Upgrade for new users; bug fixed, the "settings" folder was not create when starting from fresh. Ie. sadly, your settings file was not saved.
Reported by Sandman7793 and Mamefan. tx.
NEWS UPDATE - 2016/12/26 The beta version 0.4.15 is now available for download. (this is a beta evaluation version for testers only)
Please send me your comments and impressions. (it is recommended to read the user guide first - then try, ask & comment)
Short videos are available, see below. Thanks to all testers and partners!
Coming soon (short video) - More details will be provided soon, this is an enhancement to support speech functionalities and text display from several sources.
NB: Make sure that system users have read, write & execute access of the Hyper Marquee folder and the content (Windows setup 10 behavior). (right click on folder go to properties/security)
NEWS UPDATE - 2016/06/11 The beta version 0.4.14 is now available for download. (this is a beta evaluation version for testers only)
New functionalities within Beta Version 0.4.14 - Upgrade
- Window can now be hidden/minimized mode for speeches and mp3.
- HM now supports mp3 format.
- Added the field [RandomFile] to User Text File import. Which will allow random speech and text. N.B that there is already supports for mp3, mp4 & images.
Attention: Make a backup of Hyper Marquee folder (all files) before testing!!   Installation: Copy and replace HyperMarquee.exe and shader.dll within your main HyperMarquee folder. NEWS UPDATE - 2016/06/01 The beta version 0.4.13 is now available for download. (this is a beta evaluation version for testers only)
Please send me your comments and impressions. (it is recommended to read the user guide first - then try, ask & comment)
Short videos are available, see below.
Thanks to all testers and partners!
New functionalities within Beta Version 0.4.13 - Upgrade ~ 2016-06-01
• New: Added Wild card [CloneOf]. • Fix: Upper case sensitivity fix with HyperList. New functionalities within Beta Version 0.4.12 - Upgrade ~ 2016-03-28
• Bug fixed when using wildcard (fields) upper case for [system]. • Bug fixed when using User Text File (load external file) with files shorter than 200 characters. • Free_Text Marquee Style has been removed from HyperMarquee for streamlining reasons. You can still use Free_Text passed by HM fifth parameter command line. Simply use the new WildCard named [FreeText] under Digital_Text Style -> Text Appearance -> Gameinfo/HyperList.   NB: Previous Free_Text Style versions are not compatible with 0.4.12. New functionalities within Beta Version 0.4.11 - Upgrade (include upgrade 0.4.9 & 0.4.10)
• Capability to display HighScore using Wild Card (Field) within Digital_Text (fixed text or animated text). - requested by SpotUp. • Capability to display HighScore maximum number of lines. E.g Top 3. - requested by SpotUp. • No need to specify the Named Pipe ID (under Event Tab) anymore when using the config file by default. • For artwork Images, 'Uniform Fill' will be now centered instead of displaying anchor Top Left. - Requested by MarbleMad • Bug fixed when using Digital_Text animation (Crashing in mid-scrolling for some users) New functionalities within Beta Version 0.4.8:
Bug fixed when using Shaders (Now 15 Transition Shaders are back) Bug fixed when launching multiple instances with no parameters passed. New functionalities within Beta Version 0.4.7:
Bug fixed when using Shaders, Bug fixed when using HyperList.xml and Increased compatibility when displaying Hyperspin themes. New functionalities within Version 0.4.4
Bug fixed for some themes that HM can't unzip. HM do not crash anymore with those. NB: These represent only a small minority of themes. New functionalities within Version 0.4.3;
Improvements Now support HyperList & Game Info for all system, plus possibility to ignore text between brackets within the filename ex. (Europe) for compatibility. Enhanced Text Animation. Possibility to pause text and blink during scrolling. (delays are customisable) Possibility to split lines and make them distinct for more realistic text marquee animation. [*]For capturing events on the menu, HyperMarquee do not need HyperSpinFileWatcher anymore when using HyperSpin 1.4 beta 15 [*]Few Bugs fixed within shader, font and brush choosers. [*]Added menu item for support. Link to;
Email Support Skype Support GitHub (issues reporting and enhancement wish list HyperMarquee Forum [*]Known Bugs
Text Animation display when empty (need to close instead) Animated gif memory leaks Goal: To build an application that gives to Artists & Cab builders the flexibility they need to express their creativity and to Manage Displays the way they see it and want it.
----------------------------------------------
DONATION
----------------------------------------------
This is free and it will always be. To encourage development, you can send a donation of your choice. You can proceed with Paypal to;
- Antos (author, conception and development - Status: Active member)
https://www.paypal.com/cgi-bin/webscr?cmd=_donations&business=E7R4KGFDJ3PAU&lc=CA¤cy_code=CAD&bn=PP-DonationsBF%3abtn_donate_LG.gif%3aNonHosted.
- Sevenseal (newly added member - user support, documentation, testing, research - Status: Active Member)
https://www.paypal.com/cgi-bin/webscr?cmd=_s-xclick&hosted_button_id=M2ZA3T2ZZMFSE
 
VIDEO 'How To' quick guide
------------------------------------------------------------------------
mamefan's video (setup)
mamefan says "I forgot to say that you need to SAVE your configuration in Hyper Marquee before you exit. If you have any issues with Pipe (CLI) in EDS, try Pipe or CLI with CBR checked instead. I also forgot to say during the video that you can also display marquee art for other systems/consoles. If I had gone to NES games, for example, you would have seen NES game wheel art on my marquee as I scrolled through games. Whatever image you want to display will display, as long as you set it up correctly."
 
Sevenseal's video 1 (Artwork Setup):
 
Sevenseal's video 2 (Artwork Video Setup):
 
-------------------------
QUICK OVERVIEW
-------------------------
There are 6 possible customisable displays (styles) within Hyper Marquee.
1. Artworks: Display marquee images and videos. It supports jpeg, png, ico, anim GIF images, flv, MP4 and more.
2. Digital Text: Display a text file from a folder link or wild cards from Hyperlist/Gameinfo.
3. HyperSpin theme: Display a HyperSpin Theme. Limitation: It only supports images and videos (flv/MP4), no sounds, no animation. You can also create you own Marquee Themes using HyperTheme from Hyperspin.
4. Time Elapsed: Display the time elapsed of your gaming time
5. HiToText: Display some MAME game High Score. (using external HiToText app.)
6. Free Text: Display any text passed within the HyperMarquee.exe parameter (4th parameter)
Some specs;
- Support 1 to n individual screen display. As much as your video card and MS Windows can support.
- Support any screen type of display at any resolution or format ratio.
- Support 1 to n system.
- Support 1 to 'infinite' images display. As much as you video card and MS Windows can support.
- Support 1 to n image superposition with alpha blending for transparency.
- Support text decoration. I.e Glow effect, outline effects, brushes and pixel Shaders.
- Support many kinds of images and text based on GameInfo/HyperList like rating, language, game type, marquee and more.
Transitions:
- Fast and responsive marquee transitions on game select using Event Dispatch System (EDS)
- 15 Transition shader effects using GPU (DirectX and Graphic card pipelines) for real-time pixel treatment.
- Video Transition. (FLV, MP4 with transparency key) - Including HS Video Transitions
Videos:
- Now play Videos (FLV, MP4 & Animated gifs). All in the Artworks section and using wild cards parameters.
- Video Treatments: Support Videos fast real-time treatments (17 shader effects!)
- Video: DMD, Fade, Radial Blur, Ripple, Slide, Blinds, Circle, RadialWiggle and more.
Text & Outlined:
- Brush: Now support Font Brushes for powerful gradients ( font and outlined font)
- High Score in MAME
- Horizontal or vertical scrolling
Images:
- Background with blur shader supports
- Foreground: Good for Bezel.
- Artworks with shader transitions or pixel effects (see Pixel Shaders below)
- Foreground: Can be used to display dynamic bezels in front of marquee image, video or games.
- Background with shader supports
- Image Treatments: Support Images fast real-time image treatments (17 shader effects!)
Pixel Shaders:
- 17 Artwork Image and Video shader effects. DMD, Telescopic Blur, ColorTone, Pinch, Pivot, Tiler, OldMovie, Pixelate and many more.
Other Improvements:
- Play Random files (i.e added [RandomFile] wildcard/field ).
- Can play random media at start up or any random file on HS events (like image artworks, bevels, themes & videos).
- Add static default background & foreground images.
- Improved Hyperspin Theme compatibility. Now supporting video (flv, mp4) & sound.
- Better High Score display
- HM improved GUI.
- Realtime DMD Display shader effect. The algorithm has been completely redesign. Develop in HLSL, this realtime shader it is now using DirectX and your GPU.
--------------------------------------------------
Quick teasers
--------------------------------------------------
paradoxarcades
 
Video from Sevenseal
 
Video from Antos
 
Video from Sevenseal
 
Dream machine from Griffindodd
 
--------------------------------------------------
Some possible display - (from a 16/9 not my new 21/9). Share yours display for inspiration!

(Left screen represents HyperSpin with text overlay from HyperMarquee (see 1&2 player + game rating) and right side a custom Marquee setup.)


(using DotMatrixDisplay Shader and Outlined Font & Images leveraging on GameInfo & HyperList fields wild cards)
 

Very nice Artwork from mmg1Design exploiting HyperMarquee possibilities


(using font: Triple Dot Digital-7) - applying glow effect and under font from HyperMarquee internal features.
Some editor capability features;




Using both outlined and font text brush. Plus background image using blur shader and Text using Telescopic Blur effect. Not bad isn't?

Improved Graphical User Interface using brush user friendly tool. Shader and brush can be applied to all text, image and video!
High score can disappear after a certain amount of time of your choice to leave marquee artwork alone... (like any other windows)
-----------------------------------------
Future Development...
-----------------------------------------
- Control Panel Viewer capability within Hyper Marquee is under development right now.
- Screen capture to replicate game playing on marquee
- HM/EDS: Providing real-time download for missing artworks, Hyperlist & GameInfo when selecting a game. (optional feature under consideration)
- Providing 3D support to display cartridges, cabinets and more should be considered next year.
- EDS: Providing utilization statistics (graphs and charts) should be considered next year.
- Add HM display container to avoid launching one .exe per display type.