HyperSync, HyperList and FTP are now back online
×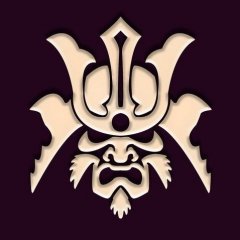 ---
Similar Content

By Acet

Hi all, hope someone can help me. I'm trying to set up Retroarch with the core ScummVM with Hyperspin. I followed this guide ,
but am stuck on a few points.
1. Where do I create my game folders? I put them in Hyperspin/Emulators/ScummVM/roms. Is this OK?
2. Where do the media folders go? E.g. Day of the Tentacle, do I put the media folder in Hyperspin/Media/tentacle? Or do I have a media folder inside the folder where I put my rom?
3. None of the media I've saved in the standard Media path currently shows up on the wheel, I'm assuming that's because the XML file has the "game/folder" structure in place, so fixing 2 will fix this?
4. I couldn't edit the settings in Retroarch for ScummVM (rom path etc) is this needed, or will the games launch anyway? They seem to work fine when I manually select the *.scummvm file
5. Finally this guide is pretty old, so is there a newer/better way to do this? Perhaps using the ScummVM apk instead of Retroarch?
 
Thanks in advance for any help. 


By Honosuseri

Right guys as some of you are aware Google changed how things work on the Google Play Store a while back, when we install an app it will use the 32 or 64 bit version depending on what's native to the device. As we're mainly focused on the Shield TV here on the Android part of the forum, it is a 64 bit device. This has proved to be a bit of an issue for those of us who love Retroarch as there are some serious differences between the 32bit and 64bit versions. In a nutshell currently we have access to more cores for us to play our retro systems on the 32 bit version. RetroArch provide a RetroArch_ra32.apk which is a dedicated 32bit version we can sideload/install and use, however Hyperspin is NOT setup to use this version as some of the paths changed.

So...I decompiled the Hyperspin.apk and made the necessary changes (yes including the config path) to solely use RA_32. I've done some limited testing with RA_32 (1.8.7) and it seems a okay to me (even the Daphne test core works) however I don't use screen overlays or really bother with alternate config setups (in truth I've not used the STV in many months!). Feel free to download it and test yourselves, obviously backup your essential files AND do remember the .ini files need to be adjusted to use RA32....

exe=com.retroarch/com.retroarch.browser.retroactivity.RetroActivityFuture
becomes
exe=com.retroarch.ra32/com.retroarch.browser.retroactivity.RetroActivityFuture

It's easy enough to open all your .ini files with notepad++. Use the Search and replace feature to find com.retroarch/ and replace to com.retroarch.ra32/ do this for all opened files then save all.

Those who use adopted storage it's wise to move the Retroarch_ra32 app to internal storage after installing AND before running it for the first time. Let me know how it works for you, I'll do a Youtube video to help those less experienced with setting up Hyperspin when I know it's working 100% and I have the free time.

Mega Link for Hyperspin_0.1.8_Hono.apk (https://mega.nz/file/zQNBCYKI#QVrG4uVVmvXHshl8LbosQi7LAjQmUA09R5k_YqhcMBI)
RetroArch_ra32 (1.8.8) newest stable version at time of posting (http://buildbot.libretro.com/stable/1.8.8/android/)


By Wandurlust

Hi all, It seems retroarch (at least on android) has removed their Mupen64plus core and replaced it with Mupen64plus-next. My hyperspin (Nvidia shield) won't launch N64 games anymore because it's trying to launch a core that no longer exist. I have tried editing my "Nintendo 64.ini" file with multiple variations to get the new core to launch, but I cannot get it to work. Anyone know the new core parameters off hand? I've searched quite a bit and am coming up empty.  Just to clarify I'm looking for the "Parameters =" line under the exe= that determines which core retro arch will use. I have confirmed manually loading the "Mupen64Plus-Next" core works with content. I just can't seem to get the command line correct to have it launch from hyperspin. Any help is appreciated thanks! I have already switched to it launching "Mupen64 FZ" in the meantime, but I prefer the launch coming from retroarch because FZ resumes mid-game where you left off when starting from hyperspin, and I prefer the WOW factor of games loading from the title screen.